Saint Josemaria was born on January 9, 1902. Here are four videos about his life and teachings.
For Saint Josemaria's birthday on January 9, we offer some excerpts from an article published by "Real Clear Religion" entitled "The Tweetable Saint."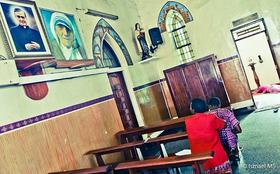 A new video of Saint Josemaria offers 44 brief clips from his oral preaching between 1972 and 1975 in Europe and Latin America. It can be downloaded or purchased from Beta films with English subtitles.
Everything may collapse and fail. Events may turn out contrary to what was expected and great adversity may come. But nothing is to be gained by being perturbed. Furthermore, remember the confident prayer of the prophet: "The Lord is our judge, the Lord gives us our laws, the Lord is our king; it is he who will save us." Say it devoutly every day, so that your behaviour may agree with the designs of Providence, which governs us for our own good. (Furrow, 855)
And if we are waylaid, assaulted by the temptation of discouragement, opposition, struggle, tribulation, a new dark night of the soul, the psalmist places on our lips and in our minds these words: 'I am with him in the time of trial.' Jesus, compared to your Cross, of what value is mine? Alongside your wounds, what are my little scratches? Compared with your Love, so immense and pure and infinite, of what value is this tiny little sorrow which you have placed upon my shoulders? And your...

"Sanctifying one's work is no fantastic dream, but the mission of every Christian - yours and mine."
SAINT JOSEMARÍA

, Founder of Opus Dei