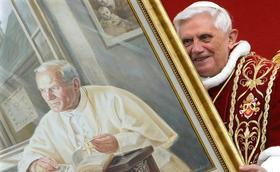 This is the first time the Church celebrates the feast of Saint John Paul II. We offer here the homilies given by his successors at his funeral Mass,...
For the beatification of Paul VI, the Prelate of Opus Dei has issued a brief statement.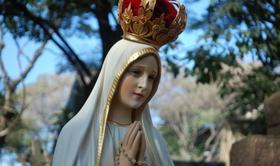 October 7 is the feast of Our Lady of the Rosary. The entire month of October is dedicated to the Mother of God under this advocation.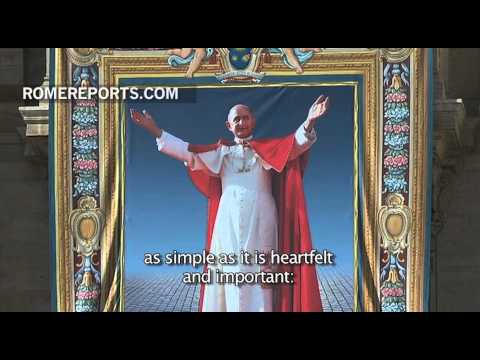 With the presence of Benedict XVI, Pope Francis beatified Paul VI, who held fast "with farsightedness and wisdom – and at times alone – to the helm...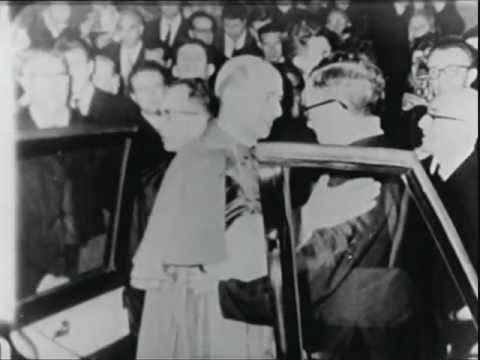 Pope Francis will beatify Paul VI on Sunday October 19. On November 21, 1965, Paul VI officially opened Centro ELIS, a social initiative located in...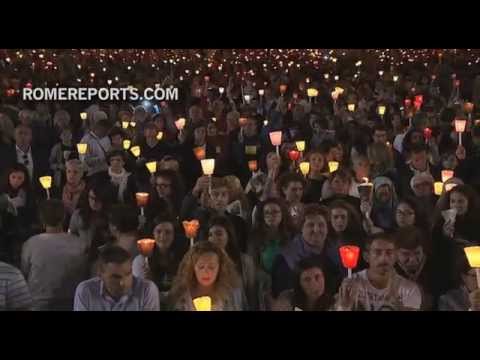 On October 4, Pope Francis presided over a prayer vigil for the Synod on the Family, and urged couples to be open to the gift of life.
The miracle that opened the way to his beatification was the cure of a Florida mother's child still in the womb. Saint Josemaria described him as a...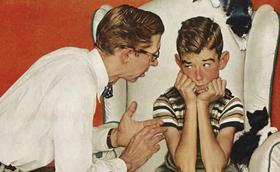 A new article in the series on family education offers some ideas on how to help children manage their freedom.
A photo gallery from the ceremony on September 27 for the beatification of Alvaro del Portillo.
As long as there is struggle, ascetical struggle, there is interior life. That is what Our Lord is asking of us: the will to want to love him with deeds, in the little things of every day. If you have conquered in little things, you will conquer in big ones. (The Way of the Cross, Third Station, 2)
I ought to put you on your guard against a trick that Satan does not hesitate to use in order to rob us of our peace. He never takes a holiday! A time may come when he sows doubts in our minds, tempting us to think that we are slipping sadly backwards and are making scarcely any progress. The conviction may grow upon us that, in spite of all our efforts to improve, we are getting worse. I can assure you that normally this pessimistic judgement is mere fantasy, a deception that needs to be...